Gardening season
Starts now
Temperatures and moods are rising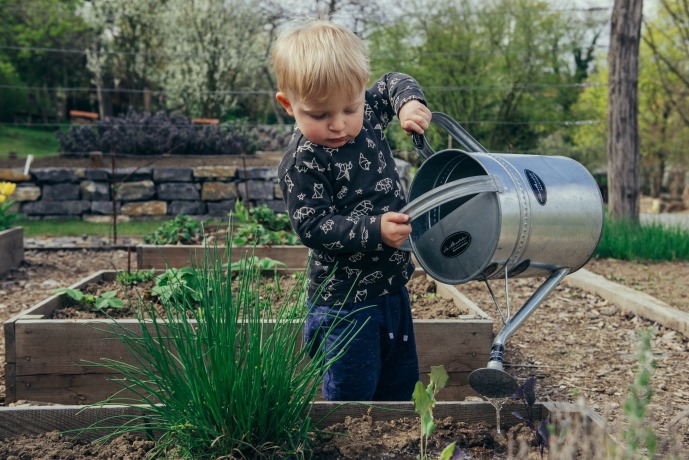 Traditionally in our region the Victoria long weekend is the start for the new gardening season as we expect the cold nights are over, based on the last frost date.
There is nothing quite like spring in the garden. With the promise of warmer days ahead and goodbye to cold nights, gardening in spring is the chance to grow your favorite plants or entirely new ones and make the preparations for harvesting crops and seeing flowers blossom. Some -sometimes hard- work now means you will reap the rewards for the rest of the season.
Spring is nature's way of saying, 'Let's party!'  – Robin Williams
At Arthur Greenhouses we already started growing months ago to be able to offer you a wide range of plants and products and are fully stocked with the largest selections in the area.
All of our products are organized in easy to find, well-arranged, separate sections, as shown further below. We can also give you directions and advice for a successful gardening season.
Find your annuals, perennials, herbs and vegetable seedlings, shrubs and trees at our place. We have special fruit shrub and fruit tree sections.
What to find in our Garden Centre
From single potted plants to convenient and competitively priced 4- and 6-packs, hanging baskets and planters.
Plant once, enjoy them for the years to come! In addition to the usual plants, you will also find unusual varieties
Plenty of choice from our considerable number of flowering shrub varieties for every season.
Lots of vegetable seedlings to choose from. We carry several heirloom varieties. Don't forget to look at our herbs and fruit shrubs. 
Fruit trees or ornamental trees and even flowering trees are available in containers and easy transportable to your home.
We carry several types of potting soil, manure, fertilizers and mulches to help your plants better grow or decorate your garden.
Where to find in our Garden Centre
Why Buy From Arthur Greenhouses