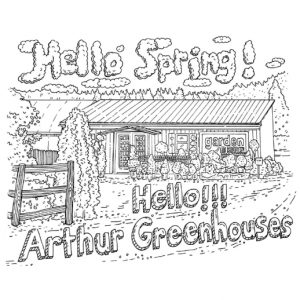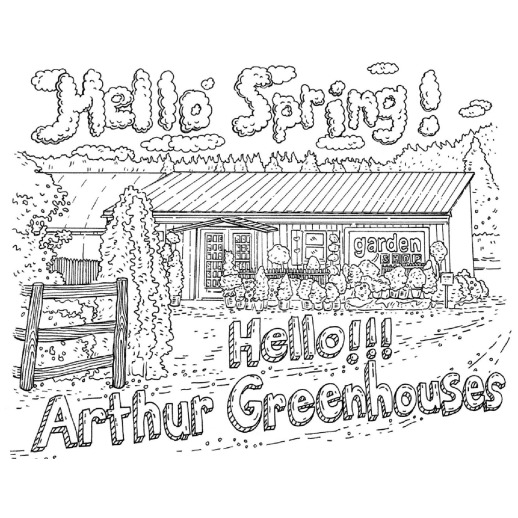 Enjoy this Free Coloring Page
This wonderful free coloring page is made by local artist Eileen McArthur. She took the effort to make it especially customers of Arthur Greenhouses. We think it looks great!
You can download the page for your kids and enjoy their results.
Kudos and thanks to Eileen!