ABOUT
ARTHUR GREENHOUSES
The story of Arthur Greenhouses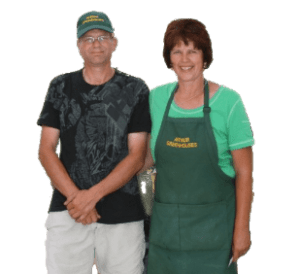 Well… We're a bit older now, but don't have a lot of time to take pictures
Hello, we are Joanna and Patrick
Our story begins quite a while ago in The Netherlands with Joanna growing fresh cut flowers, mostly on rented land in our rural neighborhood. 
Looking for expanding Joanna's nursery we ran into the problem finding a property with more land. Hard to come by and therefor really expensive as she was looking for a close by location to be able to continue growing very early season peonies. Every year she managed to be the first Dutch grower to market them through one of the well known flower auctions and was payed top money from buyers all over the world. To make a long story short; why should we stay in The Netherlands?
So early 2007 we moved to Canada and started Arthur Greenhouses in October the same year. Cut flowers are still a part of our passion, but the growing season is short and (sorry) Ontario simply lacks affordable logistic needs for smaller cut flower growers.
With Arthur Greenhouses we focus on annual and perennial bedding plants, hanging baskets, planters, shrubs and trees. And we also have a extensive selection of fruiting items. We are passionated growers with a local garden centre and love to connect with people. Oh, and we don't use any pesticides or growth regulators. Every year we source for new items and varieties to serve you better. And we also try every year to make our place a better shopping experience. Have a
quick look at our place
.
Come and have a look (again) to see for yourself.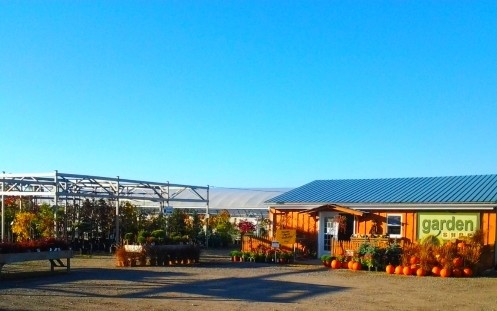 We're pretty sure we already told you the next part on our homepage,
but we figured it was worth repeating.

Just because we're proud of it.